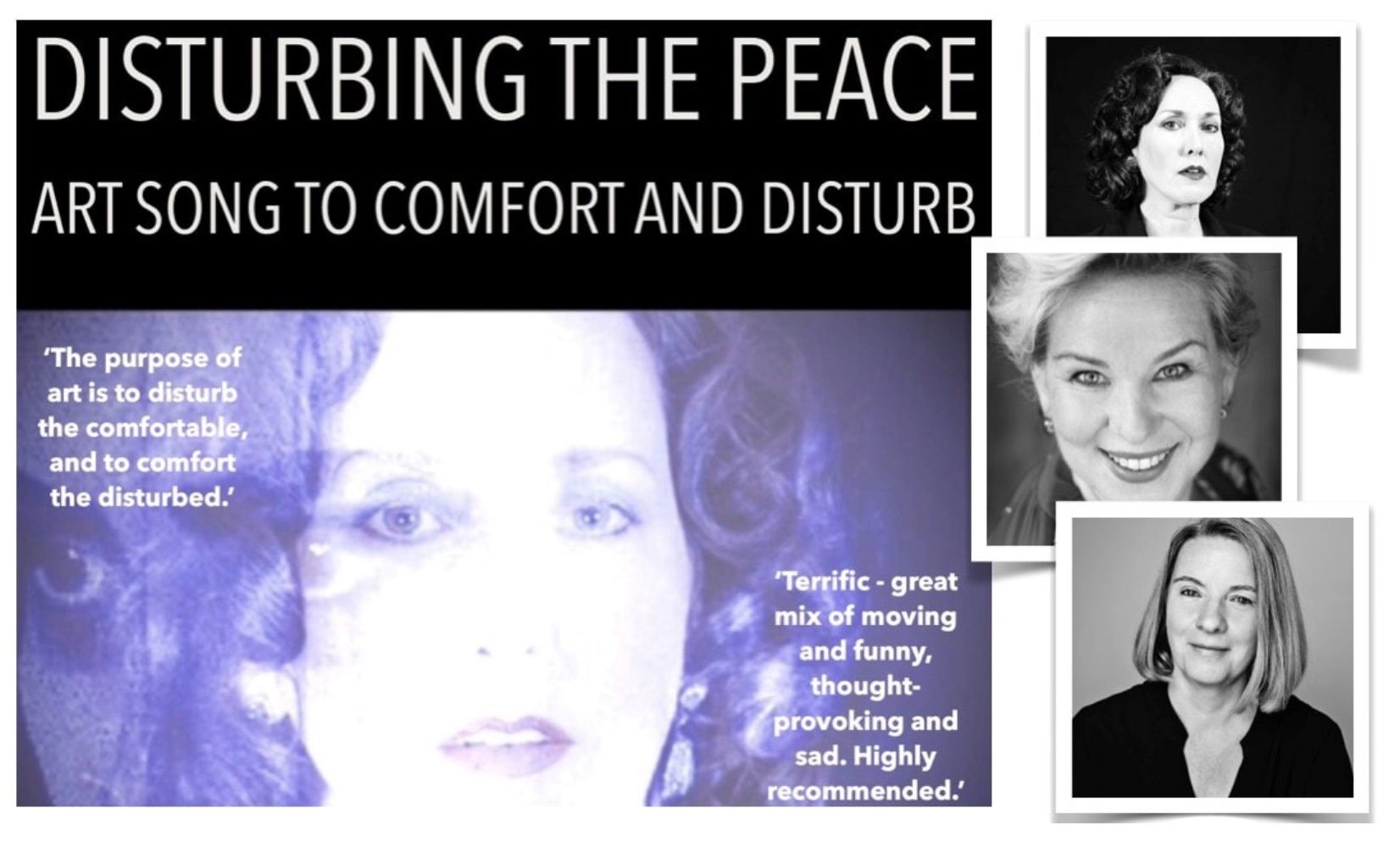 The purpose of art is to disturb the comfortable, and to comfort the disturbed.
LAURE MELOY soprano, 
GRÁINNE GILLIS contralto, 
SARAH WILKINSON piano
Sunday 16 April 2023
1901 Arts Club, Waterloo, London
The unfamiliar, sometimes very loud operatic voice itself can be disturbing for some; for others, a source of comfort. Art song, poetry and opera express the extremes of human emotion and experience. Join us as we dig beneath the polite veneer of familiar poetry and art song to the messy, disturbing passions that drove the creators of these works.
Repertoire will include:
Debussy's Ariettes Oubliées as well as songs by Samuel Barber, selections from operas by Verdi and Wagner,  'I want to live' and 'Entreat me not to leave thee' from Patience & Sarah, folk song, and poetry.